1) Steamboilers of all Operating Pressures
2) Cooling Systems
3) Boilers boiling out and Conservation
4) City/District Heating Systems,Pressurized heating Systems
5) Steam / Water Pipelines

Tel : 44481223-24 021





E-mail: info@palandabshimi.com
FINEAMIN® is used for the Water Treatment in Industries:
Power Plants:
Gas Turbines with Recovery Boilers
Condensation Turbines
Manufacturing Industries:
Oil&Gas Refineries
Petrochemicals
Steel industries
Paper and pulp
Steel and Casting
Food Industries
Distillation and Brewery
Glass manufacturing
Fertilizer
Servicing Plants:
Printing Plants
Incineration Plants
Construction Industries
Industries
City / District Heating systems
Laundries
Plants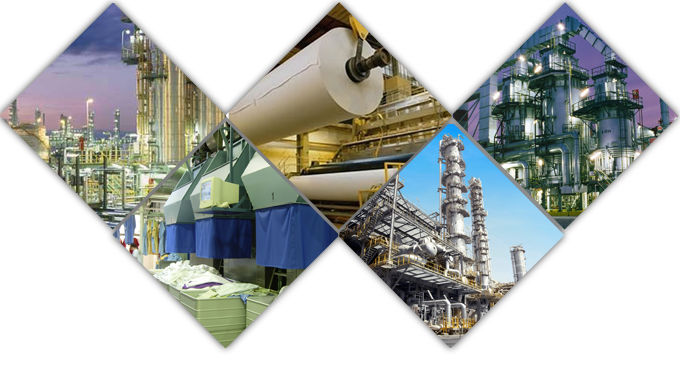 FINEAMIN® is used for the Water Treatment in Equipments
1.
Steam boilers of all Operating Pressures
Water Tubes Boilers until 210 bar and 560°C, with Turbines
Recovery-Boilers
Fire Tubes Boilers
Low pressure Boilers
Mono tube boilers (Benson)
2.
Cooling Systems
Open-Circuit systems
Closed-Circuit systems
3.
Boilers boiling out and Conservation
4.
City/District Heating Systems, Pressurized heating Systems, heating Systems
5.
Steam / Water Pipelines